Credit / debit / prepaid card charge
You can pay for your order with a debit, credit or prepaid Visa, MasterCard and Maestro card of any Greek or foreign bank through Piraeus Bank. Payment procedures are done through the Winbank Paycenter of Piraeus Bank in order to ensure the security of your transactions. Roloikourtis.gr does not collect or store in any way the data of your credit / debit / prepaid card.
Interest-free installments: You can repay your order, up to 12 interest-free installments!
You can use your PayPal account to pay for your purchases. The payment process via Paypal-Credit or Debit Card is fully automated and is usually completed within a few minutes.
The PayPal is an online bank used by millions of users around the world. It is reliable and easy to use, it is widely used on ebay while some stores abroad use it exclusively. Used worldwide for secure Internet transactions. The company that runs it is the same as eBay, which is why most eBay sales are paid through PayPal.
You can pay for your purchases through the secure Viva Payments environment, by credit, debit or prepaid card (via form or phone) or by using the Viva Wallet and Viva Wallet app. If you have created a Viva Wallet account, you can make the payment simply by logging in, without having to enter your card details.
IRIS Online Payments (formerly MyBank) is a pan-European online payment solution that allows the payer of an online store to complete his purchases by directly debiting his bank account using the web banking of his partner bank. The service works for all web banking users of Piraeus Bank, Alpha Bank, National Bank and Eurobank, covering almost all web banking users in Greece, as well as for payments through the web banking of hundreds of European banks (from SEPA space).
Deposit in a bank account / Telephone Order
You can pay for your order by depositing in our bank account. After selecting the product you are interested in and depositing the corresponding amount in one of our accounts, call us directly (during store hours) or send us an email with the following details to start the order: THEName - Product Code - Tel. Communication - Shipping Address. The details of the company's accounts are as followed: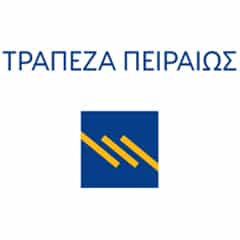 Beneficiary: KOURTIS GROUP IKE
Account number: 66 32149068 951
IBAN: GR57 0171 6320 0066 3214 9068 951
BIC: PIRBGRAA